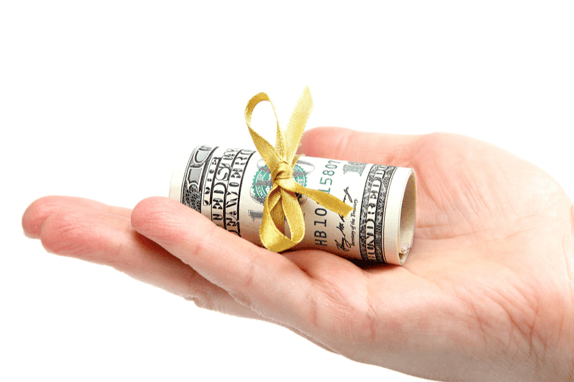 You planned your trade show event, you executed a great event that produced qualified leads, and now you need to follow-up generate a return on your investment.
But, you're thinking about what happened after the previous trade show. Your marketing team sent the leads to the sales department, no one followed up, too much time passed, and the money you invested in the trade show went out the window.
You probably even asked yourself what's the point of having a trade show booth if we don't follow-up with leads or the information captured at the event?
Here's what needs to happen to make your next trade show event different. You need a strategy to take advantage of these leads to sell your company's solution and prove that your trade show event is worth the cost.
This includes aligning with your sales team to ensure they understand the importance of following up with leads. Consider our strategy and how ProSales Connection can help you maximize ROI from a trade show.
Remember Where the Trade Show Return is Made
First, we need to remember that your return on your investment is made during the trade show follow-up. But, too many companies waste leads because they do not execute a thorough follow-up strategy.
SalesForceTraining reported statistics that 80 percent of trade show presenters did not follow up with leads generated at the show. That is big wasted opportunity. It's also a big problem that captures the divide between marketing and sales.
What we see happen all the time is leads are handed to the sales team without an automated way to track whether salespeople followed up on these leads. The sales team sees the leads, holds onto the leads, and vows to get to the leads eventually. But, a proposal hits their desk, a customer issue comes up, or something else leads to delays and procrastination.
Soon enough, the window to contact leads has closed and it's no longer reasonable to reach out to the attendee who was interested in your solution. So, no one is ever contacted.
Now, you have to justify to the CEO or Finance department why you spent thousands of dollars at the trade show and there were no conversions. Do you blame the sales team? Do you fall on your own sword and hope your budget is still approved for the next event?
Here's what you do: you come up with a plan to turn trade show leads into customers to generate a positive ROI from the trade show.
Marketing, Take Back the Trade Show Leads
If you were burned in the past by the sales team not following up on leads, then take ownership of these valuable leads. You should set the table for successful follow-up conversations with trade show attendees.
Once the marketing team generates leads at the trade show, put the information in your CRM to ensure the sales team has all of the information they need. They should have no excuses about trade show follow-up.
Or, you should consider outsourcing the follow-up. ProSales Connection specializes in outsourced inside sales to give you peace of mind that our professional sales development representatives will work each trade show lead through a multi-touch outreach program. Our goal will be to contact each person who expressed interest in your solution and look to convert qualified leads to scheduled sales meetings.
Whether you set the table for your sales team or outsource trade show follow-up, there is an important fallacy that needs to be eliminated from your thought process.
Make Follow-up Contact Immediately After the Event
The typical thought process for trade show follow-up is to wait a few days or even a week after the event to make first contact with a qualified lead. The idea is that attendees need time to return home, get caught up on work, check their email, and then they will be ready to hear more about your solution from the sales team.
Do not fall for this line of thinking. Leads have a limited shelf life, so if you wait until the attendee returns home and returns to normal activity, they are unlikely to be interested in your solution, reducing your chances of securing a sales meeting or generating an opportunity.
Instead, you need to strike while the iron is hot at the trade show. The evening after meeting an attendee at the show, your team should send a personal note thanking them for stopping by the booth and set the stage for the sales team to contact them with follow-up details about your solution based on the information gathered during the initial conversation. That should be your team's first follow-up with the attendee.
The key is preparing templates before the show. This will allow your team to fire off personalized emails the same day of the show to keep the conversation going.
Once the show is over and the attendee has made it back to the office, the second follow-up is the call made by your company's sales team or the outsourced sales team. You will be more effective if this is not the first follow-up touch.
Who Else Should Your Sales Team Follow-up With?
There are two important groups of people that need to be followed up with after a trade show.
- The first group is the attendees who stopped by the booth, talked to your sales and marketing team at the booth, and have been qualified for interest in your solution.
Following our strategy, your team contacted this person the same day of the event and the sales team followed up with a second conversation.
- The second group of people are qualified attendees who did not stop by your booth. They were at the trade show, but for whatever reason, they did not make contact with your marketing team.
Your sales team should also reach out to these individuals because they qualified for your solution, but you were unable to have an initial conversation. The follow-up contact should include an invitation for a meeting, following a prospecting cadence to continue reaching out until the individual accepts or disqualifies themselves from the process.
Trade Show Follow-up: Maximize ROI Potential
Both groups of people that we identified should receive a different contact. This requires at least two templates with unique messages, which you should provide to the sales team. This eliminates their resistance to do trade show follow-up.
If your sales team is still resistant after you set the table, then consider outsourcing your follow-up calls to a dedicated team that will make those calls to your list of potential customers with discipline and urgency.
We understand that trade shows are an expensive investment of time and resources. It was difficult enough getting your budget approved and aligning your team with the objectives for the trade show.
Now, make sure you take advantage of those leads to drive attendees toward purchasing your company's solution, maximizing your ROI from the trade show.
To learn more about how ProSales Connection will work with your team, consider hiring our firm to handle your sales calls, driving attendees toward setting appointments with your sales team. Or, contact me directly to have a conversation about your individual needs.