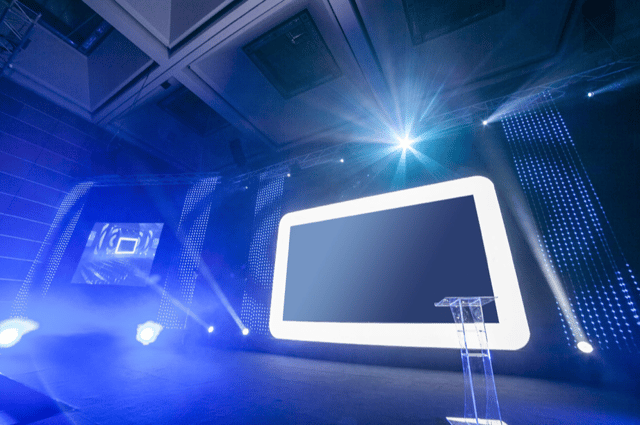 After getting your budget approved and forming a plan for your next trade show event, you need a strategy to execute your plan during the show.
This is your gameday. You put in the work, made team assignments, updated your marketing materials, scheduled a key executive to meet with attendees, and the sales team or lead generation partner qualified leads before you even set foot on the trade show floor. Your team is prepared for success.
Now, you need to execute the gameplan to generate a return on your trade show investment. Be sure your team is ready to hit the mark on these seven important elements of a successful trade show. To get even more insight, contact ProSales Connection to have a conversation about your specific needs and opportunities.
1. Align Your Team
First, ensure that your team looks the part. As attendees are walking by your booth, the visual presentation should attract interest. This includes the visual of your team.
Make sure your representatives looks unified and cohesive, aligned with the brand image you want to project to the marketplace.
This might include matching shirts with the company logo, bright colors to draw in attendees, and a unified presentation.
The team needs to understand the importance of this trade show event. If they walk onto the trade show floor with the attitude that this is just another "day at the office," that will negatively impact your team's ability to market your solution.
Instead, your team needs to understand why they are there, the importance of representing your company, and the value of their role to help the company generate new business and a positive ROI.
2. Care for Your Booth Space
Your team needs to own the booth space. Empower them to take pride in their booth in the following ways:
Check that banners and signs are visible and clearly represent your company.
Ensure marketing materials are neatly organized and ready to be distributed to attendees.
Remove bags or briefcases from sight so that attendees only see your company and solution.
Additionally, your team needs to maintain the cleanliness of the booth space the entire day. You have probably walked by a booth early in the morning or around lunch time and seen food wrappers or half-eaten sandwiches lying around. Make sure your team does not do this!
When your team needs a break to eat, make sure that is done off-site, away from the booth premises. Everything you project to the outside world should be 100 percent related to marketing your solution.
3. Be Engaging
Now that your team is aligned visually and you have a clean booth space, your team needs to focus on engaging attendees.
Remind your team that they have a very important role as the face of the company at this trade show event. They need to believe in the value the solution can provide potential customers and be confident when discussing key benefits.
Your team should also be smiling and have friendly attitudes at all times. Your team should also have a welcoming disposition when standing at the booth not talking to attendees, as it projects a consistent image that your team is approachable, prepared, and ready to discuss the company and solution.
4. Have a Process to Capture Data
One of the biggest mistakes that companies make at trade shows is not having a reliable process to capture prospect data. By not accurately collecting information the sales team can use to follow up with leads, you reduce the chances of generating a positive ROI.
The process for capturing data falls in the range of two processes:
- Collect business cards and make notes on the back of the card to record the key conversation points and other pertinent details not found on the front of the card.
This will allow your team to accurately enter contact information and details in the marketing database for future use. This process is simple and adds no additional cost to the trade show budget, but it is manual and time consuming.
If you elect to go this route, the marketing team should be diligent in collecting all of the cards from the team working the booth to make sure all leads are entered into your marketing database or CRM. You have spent a lot of money to get these leads, so you need to make sure you close can close the loop with sales on each lead captured. If the leads go in the salesperson's pocket, your chances of calculating the true financial return from the show becomes almost impossible.
- Rent a scanner from the trade show organization to scan attendee's badges. This will allow your team to immediately transfer information into the marketing database or CRM.
Also, remind your team that if there are important details that need to be recorded from the conversation, they should manually enter that information after scanning the badge.
The Key: Make sure you have a consistent, reliable process to capture data at the trade show. And, ensure that each person on your team is instructed on how to follow the process to capture data. Inconsistencies in how each person collects information will lead to inefficiencies trying to track down information and following up with leads.
5. Be Prompt for Meetings
If your sales team or an outsourced sales appointment setting firm have scheduled meetings or demos with attendees at the trade show, prepare your team to be on-time for the meetings.
Plan for a representative to host the meeting while other team members continue manning the booth to engage with other attendees.
The other important aspect of a scheduled meeting is sticking to the timeframe. If you set a demo from 1:45 to 2:00 p.m., then ensure that your team stays within the 15-minute window. That window includes time for the attendee to ask questions and get feedback on your solution. So, shorten the presentation to ten minutes and leave five minutes for Q&A.
Why is this important? High level decision makers at trade shows and industry events generally keep a tight schedule with all of the opportunities to attend keynotes, workshops, and break-out sessions. Respecting their schedule projects the right image about your company that you are prepared, know how to present the value proposition of your solution in a brief window, and care to listen to the attendee's questions to provide answers.
This enhances your sales opportunity with attendees who have purchasing power, increasing the likelihood of generating positive ROI from your trade show event.
6. Plan a Secondary Event
An important aspect of your gameday strategy should be hosting a secondary event after the initial contact with attendees.
Plan a happy hour, dinner at a popular restaurant, or special event such as a baseball game for invited guests and other attendees to meet after the trade show. This is an important opportunity for your sales team to have an additional opportunity to build rapport and reinforce key points about your solution.
The main benefit is moving relationships along faster by having these conservations in a more relaxed or friendly setting. Attendees will open up about their pain points, provide additional context about the problems or opportunities their company is facing, and you will have the opportunity to uncover why they need your solution and how your company can address their current situation.
Do not limit your trade show event to just the trade show floor. Give yourself more opportunities to generate ROI by taking the discussion to a secondary location.
7. Be Creative with Your Trade Show Event!
Finally, create a special attraction for your booth. Remember that people are on a mini-vacation when traveling to a trade show so they want to be entertained, gain information they would not be able to find elsewhere, and experience something interesting.
This special attraction should be part of your campaign to market the solution and generate chatter about your company. Ideas include:
Challenge prospects to a video game on a large digital display.
Give away fun food that attendees can smell from across the show, like popcorn or fresh baked cookies.
Bring a celebrity, industry thought leader, or local personality to the booth for selfies and autographs.
The key is to make the special attraction fun and memorable. Create a buzz that will draw people to you.
When your marketing campaign draws people to the booth, the key is determining whether these attendees qualify for your solution.
Your team should be prepared to make a decision within the first few moments of a conversation whether the person qualifies for the solution or should be thanked for their time and guided away from the booth.
This might seem harsh, but it will keep your team focused on their task of having quality conversations with attendees who qualify for the solution, enhancing your opportunity to generate ROI.
To learn more about how ProSales Connection can work with you to formulate a trade show plan, consider hiring our firm to execute a "pre-show" outreach campaign to the show attendees and a follow-up campaign to schedule meetings with leads and visitors that showed interest in your solution.
Click the following link to learn more about our Trade Show and Marketing Event Recruiting programs, or contact me directly to have a conversation about how ProSales Connection can help execute your marketing strategy.