They say to truly understand someone's perspective, we must walk a mile in their shoes. Well, Mike Faherty, Founder and CEO of ProSales Connection has walked a mile in the shoes of 100's of clients for over 20 years.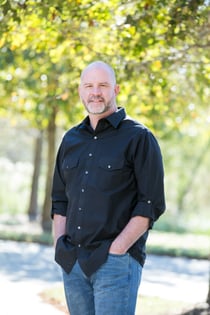 Since the beginning of his career at Compaq Computer Company where he started leading sales teams at the age of 24, Mike's passion has been finding ways to help his teams and clients exceed their business goals. He has held senior roles in Sales and Marketing at innovative technology companies like Compaq and Hewlett Packard and since 2008, Mike has focused his energy and expertise on building ProSales Connection into an industry-leading B2B Sales and Marketing Agency.
Under his leadership, ProSales Connection has worked with companies across the United States and Canada as well as around the world to generate new business through his company's unique Sales Development and Digital Marketing programs that help clients build Growth-Driven marketing strategies that deliver measurable results.
Mike loves business and sharing ideas with other business leaders. He is known for "thinking-out-loud" and is a member of a number of business leadership groups and an Alumni of Goldman Sachs 10,000 Small Businesses Program. Mike has a passion for uncovering opportunities and creative problem-solving!
Mike is a married father of two teenage girls. He loves to travel with his family and to watch his Alma Mater, the University of Arizona hoop-it-up!
Connect with Mike Faherty: